Photo Gallery

Dexter Tolson Never Sounded So Good


Hitting it with my SDT XR-52 Tenor by Sax Dakota. Thanks to Pete LaPlaca, David Benedetto and the Dakota staff for producing such great horns.


Catch Brian Lenair at The Social 228
Dakota Straight Tenor Impresses Many


"There are people here in my area that really love jazz… the kind of people that would not go to most Jazz venues. For the simple reason that they are located in Lancaster, Pennsylvania. Every year there is this amazing party I play with jazz pianist David Newman's jazz group with Pete Bainbridge on bass. World class players, a joy to play with. It is a special and interesting event… yet they love and ask many questions about the Dakota Straight Tenor."

"The ones who keep returning year to year, are very aware of it and frequently take pictures of the sax… and the bar staff digs it, as does the girl that used to play Alto Sax in the high school band."

"Once they get past the unique shape and image of the sax, which is beautiful of course, they are intrigued with the sound. This was a standard type of gig as you can see from the photos, performing great standard songs, some blues and some nice swing and jazz."

"There you have it!! This instrument is intoxicating once you started to listen to it and enjoy its mellifluous tone and timbre."

— Tim Price


Dee Lucas Speaks Out About His Dakota Soprano Saxophone


"The Sax Dakota model 707 gives me everything I was looking for in a soprano saxophone. The balance of the horn is very consistent from top to bottom. More importantly, the intonation is better controlled. The soprano 707 is truly a solid instrument." – Dee Lucas


Pattie Cossentino and Phil Vassar in St Charles, IL


Pattie Cossentino performing with Phil Vassar in concert in St Charles, Illinois.


Pattie and Phil In Minnesota


Phil Vassar joins Pattie Cossentino onstage last night at a performance at MGM Northfield Park.


Willie Bradley Plays the National Anthem



Willie Bradley playing the National Anthem on his Phaeton FX 1100 Trumpet at a recent Baltimore Oriole's game.


A Rare Treat at The Chicago Winery


Another great music event with Joe Lovano, Esperanza Spalding, Jack DeJohnette & Leo Genovese performing at the Chicago Winery May 1. This rare "A LIST" quartet played to a packed house as they made their mark with 90 minutes of the finest jazz sounds I can recall. What a treat to witness and enjoy such brilliant talent!


War Performing in Saint Charles, Illinois
Michael Hulett Spring Shows

Check out Michael's Facebook page for more information or to purchase tickets for upcoming shows.  -  MichaelHulettEntertainment


Wayne Cobham Recognized As "The Ultimate Trumpet Player"

The Suffern, NY Chamber of Commerce honors Wayne Cobham.


Scott Martin Back From Sea

Back from two cruises of the Caribbean with the band WAR, Scott Martin played alongside artists such as Foreigner, Grand Funk Railroad, Janet Jackson, Fantasia, Little River Band, Boz Scaggs and many more. Here he is on stage with his Sax Dakota Tenor.


The Saxations at the Mediterranean Jazz and Supper Club
My Name Is Tony Tour Dates
Pattie Cossentino and The Steve Vassar Band

Pattie Cossentino and The Steve Vassar Band entertain the crowd in Leesburg, VA.


David Perrico
Pete & Gerald

Pete shares a moment with Gerald Albright.


Pete & Mindi

Pete and Mindi Abair together at Chicago Winery… Post Show Meet & Greet


NAMM 2019

The Paul Navidad Quartet wows the crowd at the Phaeton/Sax Dakota Booth NAMM 2019


NAMM 2019

Mindi Abair with Tim Price at the Phaeton/Sax Dakota Booth NAMM 2019


NAMM 2019

Pete and Tim Price at NAMM 2019


NAMM 2019

Pete with Saxations at the Phaeton/Sax Dakota booth at NAMM 2019.


Saxations Know How To Rock
Sax Dakota Welcomes Joe Lovano

"Playing on my new Straight Tenor & Alto Saxophones by Dakota Sax gives me another world of Swirling Sounds and Vibrations I've never felt before."

-- Joe Lovano, 2017


BRENCORE Entertainment Present a Great Night of SAX and R&B at the Carlyle Club featuring Brian Lenair
Click here for the video
Larry Linkin and Pete LaPlaca share a smile at Pete's Dakota/Phaeton booth at NAMM ANAHEIM.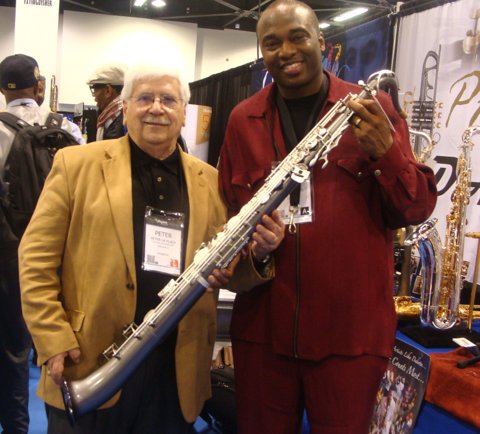 Pete LaPlaca and James Carter pose with Dakota's famed Straight Tenor Saxophone at the Sax Dakota booth at NAMM/ANAHEIM, 2014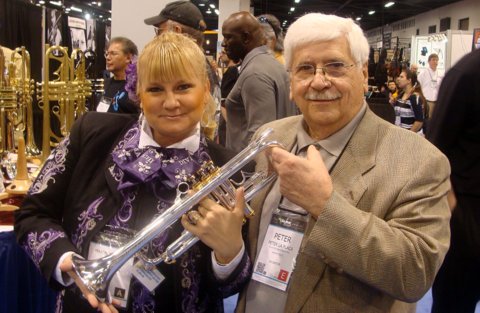 Cindy Shea...Diva Mariachi....and Pete LaPlaca pose for the camera at NAMM ANAHEIM 2014. Cindy is the leader/founder of this wonderful all female performing group.
CAPITAL JAZZ CRUISE
Left to right: Jonathan Fritzén (keys), Deon Yates, George Bell, Freddie V (Average White Band), and John Cousins
BMRW - An Evening of Smooth Jazz - 496 West Detroit, MI.
FEATURING DEON YATES PERFORMING ON HIS "BABY" DAKOTA CURVE SOPRANO SAXOPHONE MODEL: SDSC-909
LaDarrel Johnson is Featured in Crain's 20 in Their 20s Program
Crain's 20 in their 20s program honors success at a young age, from up-and-comer entrepreneurs to young professionals who make an impact in large organizations. LaDarrel Johnson, 27, is one of the honorees selected by Crain's editors and reporters.

Click here to read full LaDarrel Johnson's full story.
PRESS RELEASE: TIM PRICE & SAX DAKOTA
MARCH 1, 2013

Tim Price, prominent American saxophone artist & educator, has been appointed to the position of Dakota Saxophone performing "spokesperson" for Straight Altos and Tenors Saxophones. Tim and Dakota President, Peter LaPlaca, recently reached an agreement which positions Tim Price as an ongoing artist/clinician focusing on Dakota's emerging Jazz Saxophone image in the marketplace with their outstanding/unique pair of Straight Alto and Tenor Saxophone models.

Tim brings a broader dimension to these two special instruments as a credible Saxophone Artist, Critic, Writer, Author, Teacher and Speaker, who, we are confident will elevate both saxophone models into the mainstream use by professional and semi professional Saxophone performers.

Tim joined Sax Dakota with a specific goal to carry our product message to those players out there who have not had the opportunity to play/see/experience these models. His immediate goal is to "spread the word and sound" of both models to Sax Players throughout the world at school and store clinics as well as major instrumental music conferences and conventions.

Look for more information/press releases about Tim and Dakota Saxophones in your favorite Music magazines, web sites and social networks.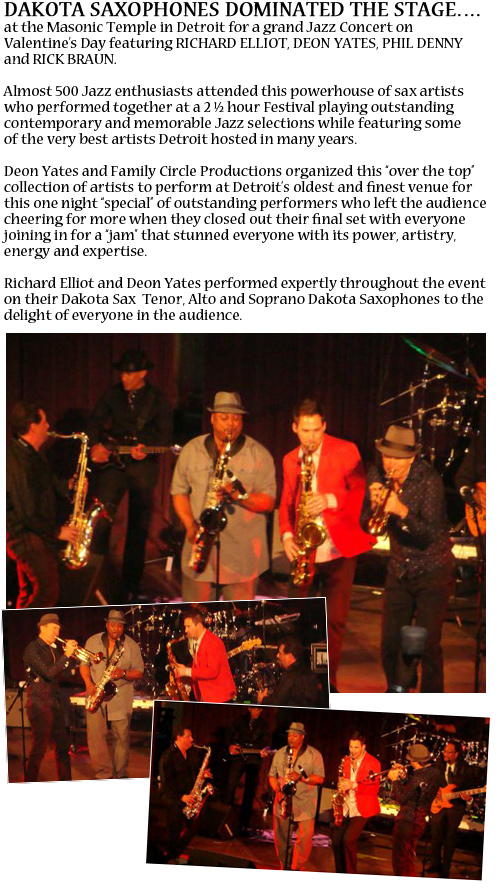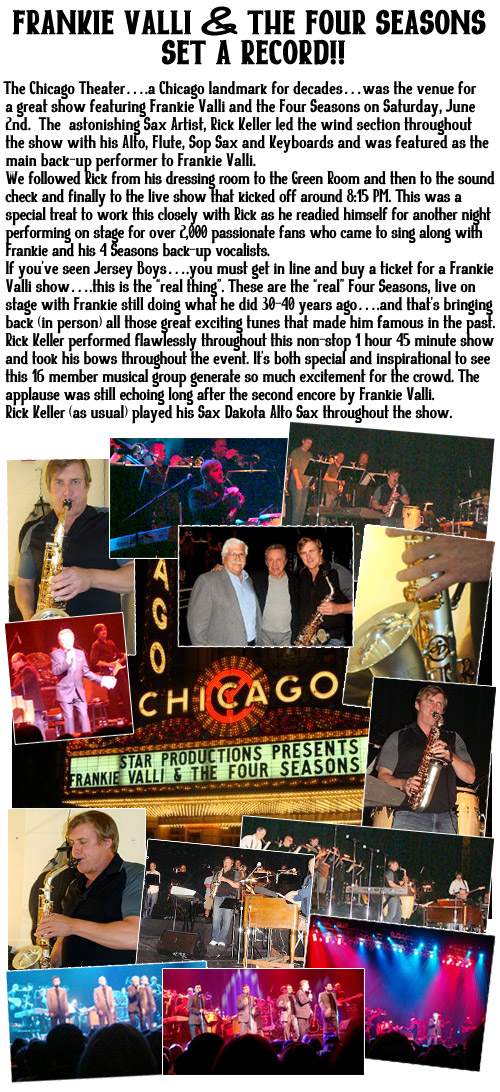 Pete LaPlaca, Frankie Valli and Rick Keller pose for this group shot soon after sound check and exchanged lots of memories with smiles all around. Pete and Frankie grew up in Newark, N.J. and hung around the same Music Shop in Belleville, N.J. in the '50's.
FOUR GREAT ARTISTS AT THE PJLA NAMM BOOTH WHO ENTHUSIASTICALLY PLAYED/DEMONSTRATED DAKOTA SAXES AND PHAETON TRUMPETS DURING THIS DYNAMIC SHOW: DEON YATES, RICHARD ELLIOT, WAYNE COBHAM & SKINNY WILLIAMS.
Wayne Cobham and Pete LaPlaca join Larry Linkin in a photo at NAMM/ANAHEIM. Larry is former long presiding NAMM President...now retired. Pete & Larry were marketing executives together at G. Leblanc Corp and CMI in the 1960's
ERNIE WATTS...famous US Jazz Sax artist...had glowing comments about his Sax Dakota Straight Tenor experience, which he shared with Pete at NAMM/ANAHEIM
Billy Cobham, Pete and Wayne Cobham at NAMM 2011
Pete & Arturo Sandoval at ITG
| | | |
| --- | --- | --- |
| Pete and Ray Monteiro, lead/star trumpet player with NBC Tonight Show band | | Arturo, Doc & Claudio at ITG |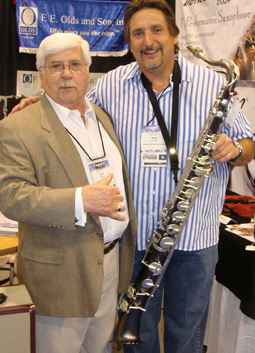 Pete and Tom Politzer of 'Tower of Power' together at NAMM
| | | |
| --- | --- | --- |
| These star players love Phaeton & Sax Dakota | | Pete & Doc Severinsen at ITG |

Pete and Doc Severinsen at NBC Tonight Show,
NYC-1967

Manny's Music
48th Street Circa 1965
| | | |
| --- | --- | --- |
| Pete and Joe Lovano - Ravinia Jazz Festival | | Pete and Contra Basso Sax in Milan |